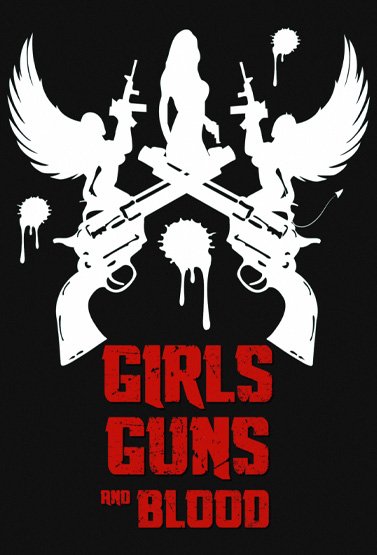 GIRLS, GUNS, AND BLOOD SYNOPSIS:
A Sexy Grindhouse/Action/Comedy where a little brothel in Texas gets robbed by a gang of thieves. The ladies are not going to take this laying down and track down the thieves and take them out one by one in both sexual and violent ways.
GIRLS, GUNS, AND BLOOD

: REVIEW
Written by VHS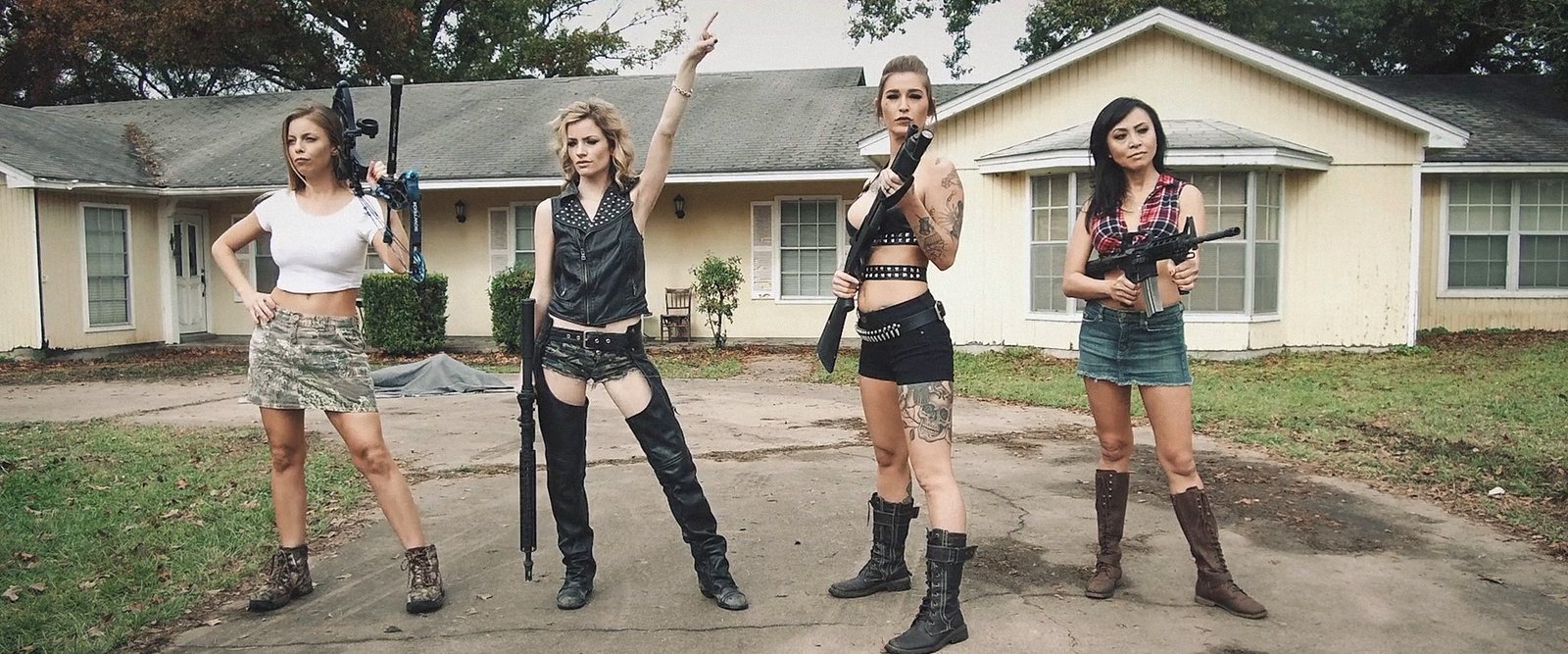 "Girls, Guns, and Blood" is a quirky Sexploitation action/comedy that doesn't take itself too serious. It follows the story of a Texas brothel that gets jacked by a group of thieves. The girls don't take kindly to that and spend the rest of the movie hunting them down on a quest to not only get their money back but punish the fools who thought they could get away with it.  It's a corny flick that made me laugh out loud a lot more than I thought it would. The films colorful cast of indie actors, stunt performers, and adult film stars makes for some fun performances and cool action scenes.
I would say that "Girls, Guns, and Blood" is a sexploitation comedy with some action thrown in as the emphasis of the film is on sex and jokes about sex. That doesn't mean that there isn't action, as I said before there are some pretty good action scenes in this movie.
Rent this movie if you like:
Sexploitation – action comedy – violent movies