ROLLER JUNKIES SYNOPSIS:
Roller Junkies is the story of rival roller skate gangs from Hollywood and Venice Beach California. Who will survive this vicious cat fight over control of the Los Angele's bootleg market? And what destruction may they leave in their path!?
ROLLER JUNKIES: REVIEW
Written by VHS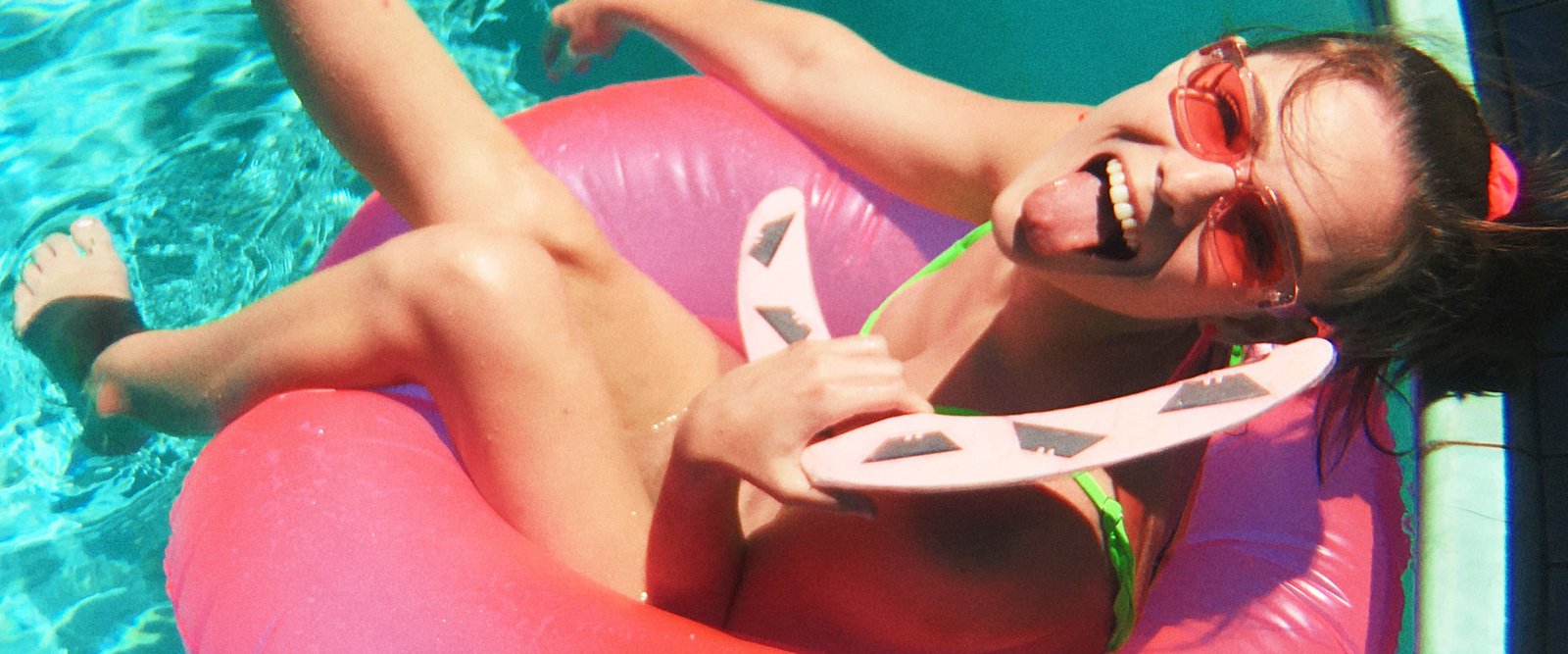 "Roller Junkies" puts a magnifying glass on Hollywood's poser culture. It follows the story of 2 rival roller-skate gangs who aren't really gangs at all. Their activities consist of selling bootleg movies, laying by the pool, and talking shit about each other. The characters are a hilarious mix of random personalities. My favorite being Krypto Kim whose skills consist of nails and nunchucks. Krypto is the leader of the Animals, a gang from Riverside who have pushed into the Neon's territory forcing then to move into Hollywood. It is here that The Neon's meet Alison, a starry-eyed newcomer to the city. She is quickly scooped up by gang to even the odds and take back their Venice Beach territory.  
The movie cracks me up every time I watch it and is one of my favorite films in Jared Masters' vast catalog of modern grindhouse.
Rent this movie if you like:
HOLLYWOOD SATIRE – MOCKUMENTARY – SKATE MOVIES