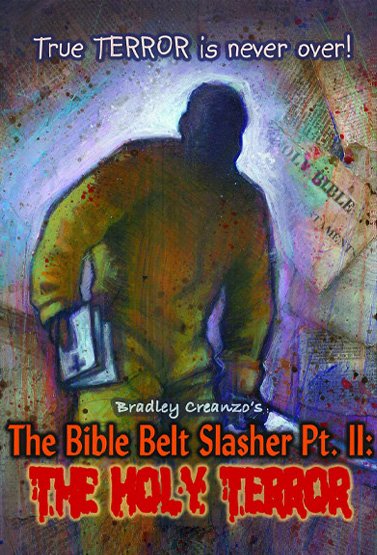 The Bible Belt Slasher 2: The Holly Terror – Synopsis

It's December 1989, and Wilkins, Tennessee native Jason Fry returns to wreak more havoc on the survivors, friends and families of the teenagers whom he killed in the first film. Fry is committed back to the Hillside Sanitarium for his brutal crimes, but he doesn't stay there long. Fry kills his doctor and escapes going on a bloodbath crusade of revenge against those he believes to be sinners in his eyes. Only Dr. Landers knows what Fry is and he will do anything in his power to stop him, but will he save everyone from the holy terror that Fry brings this Christmas season?
THE BIBLE BELT SLASHER 2: THE HOLY TERROR: REVIEW
Written by VHS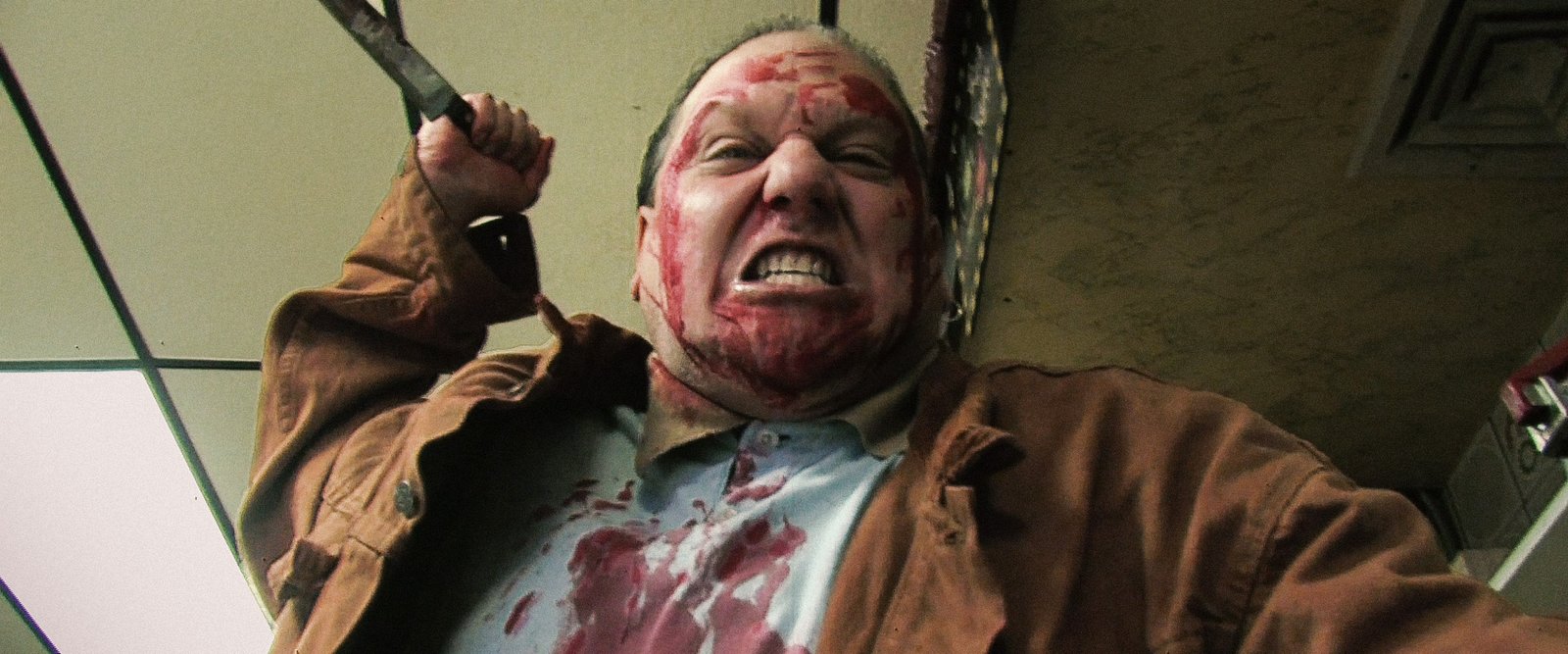 "The Bible Belt Slasher 2: The Holy Terror" is Bradley Creanzo's first feature and is the sequel to his short film "The Bible Belt Slasher".  Set in 1989 this slasher film has some great practical effects, and an amazing killer played by Larry Baumer. Jason Fry is a maniac who has escaped from the Hillside Sanitarium with the goal of cleansing sinners. His method is not preaching but rather killing the shit out of them. There are some unique kill scenes in this movie and that something you don't get very much of anymore. The candy cane murder is one of my favorites in the film.
"The Bible Belt Slasher 2: The Holy Terror" reminds me of those awesome horror films I used to pick up at the video store when I was younger. I used to think they just made them better back then, but now I realize that movies are still being made with the same level of excitement and randomness. They are just harder to find.
Rent this movie if you like:
HORROR – SLASHER FILMS – MOVIES SET IN THE 80S