BAD GIRLS SYNOPSIS:
After robbing a strip club, three desperate teenage girls lead a misogynistic Federal Agent on a lysergic cross-country chase, scoring a duffle bag full of money, drugs, and a crew of willing kidnapees along the way.
BAD GIRLS: REVIEW
Written by VHS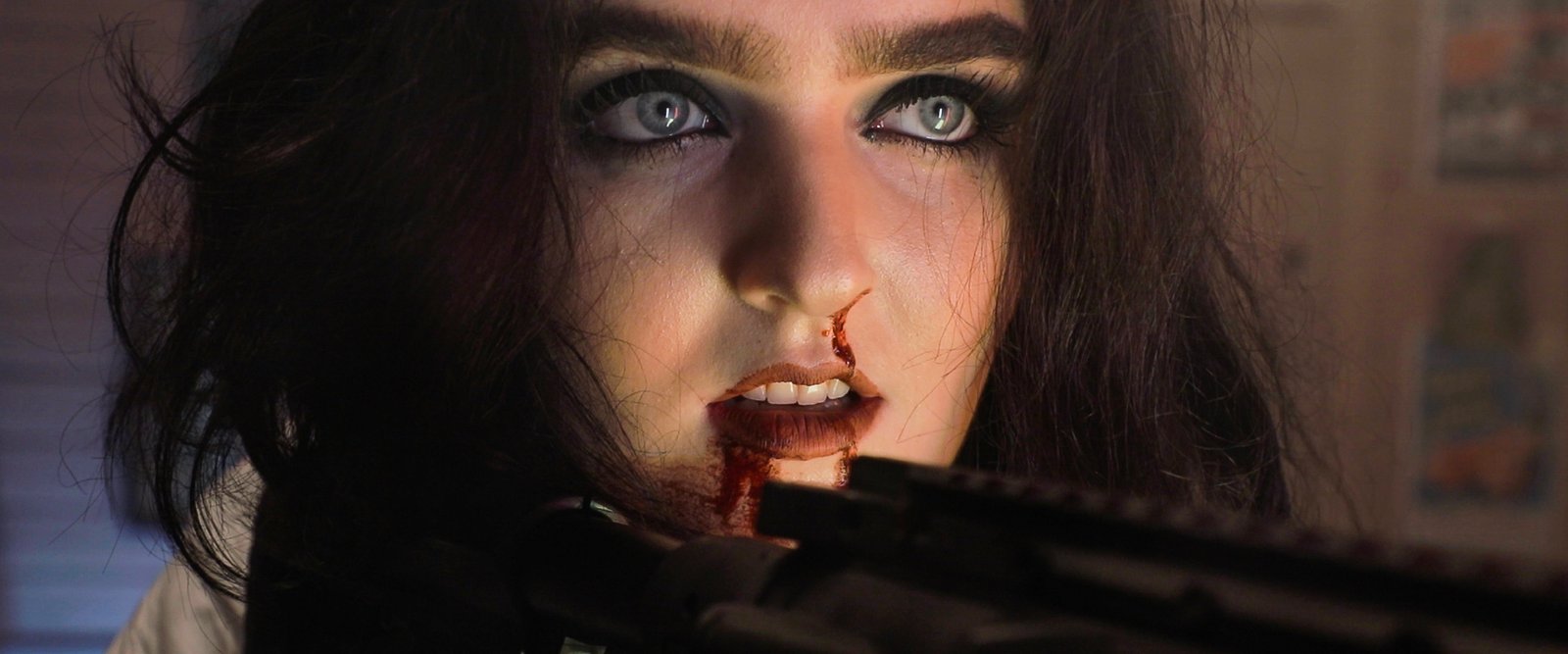 "Bad Girls" follows 3 strippers who rob the club owner of a duffle bag filled with drugs and money. They continue their murderous, drug fueled rampage across the state on their way to Mexico. Along the way they encounter a plethora of interesting characters. Some they party with but most they kill. The detectives on the case are hilarious and will stop at nothing to put these girls behind bars.
Christopher Bickel nailed it with "Bad Girls". It is one of the best modern Grindhouse flicks of the decade. Fast paced, in your face, and as fun as it is violent. The music is part of the story and complements the action rather than taking away from it. The casting is on point and the visuals are amazing. It really is non-stop action from start to finish, it will make you laugh, and keep you on the edge of your seat. Bradley Gibson of Film Threat said best "If you love a trashy, in-your-face, blood-soaked thrill ride, Bad Girls is going to be your new favorite".
Rent this movie if you like:
GRINDHOUSE FILMS – ACTION FILMS – CRIME MOVIES – GREAT MUSIC