NO RIGHT TURN – SYNOPSIS:
This kinky pulp fairy-tale follows Nina, a beautiful femme fatale, is saddled to her lunatic drug-crazed boyfriend Johnny, a bragging small-time crook. But when Nina meets Monella, an artistically withdrawn soul whom Nina persistently tries to seduce, Nina's hidden agenda surfaces. She persuades Monella to help her steal Johnny's hidden cash, and together they stage a fake kidnapping, which turns into a series of failed and insane plot twists in this pulp-driven kaleidoscopic and sexy thriller.
NO RIGHT TURN – REVIEW
Written by VHS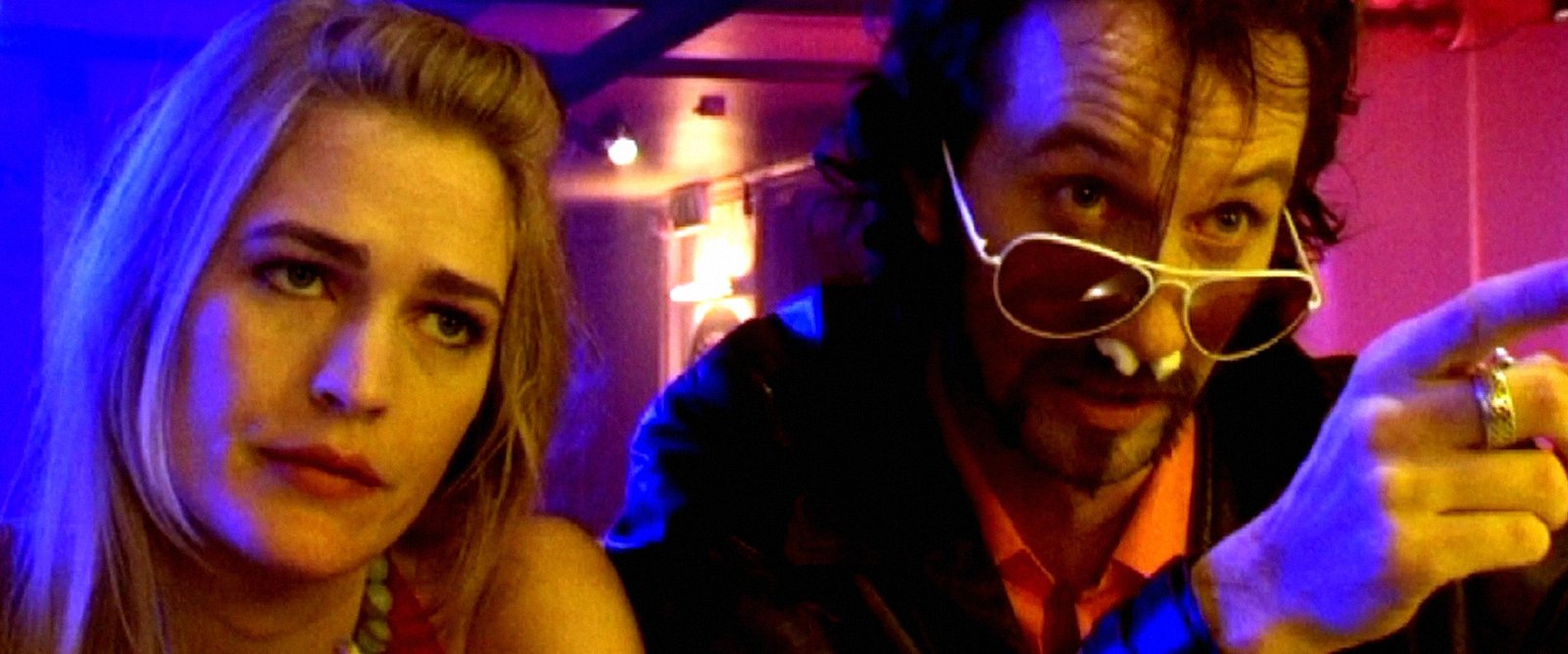 "No Right Turn" is a dark and quirky neon pulp flick by David Noel Bourke. It's gritty, raw, and peppered with dark comedy. It's crazy cast of interesting characters really puts this film on another level. Each character with their own weirdness, Johnny wears raw liver on his nose during sex, Nina loves having sex for money, and Monela likes playing Russian roulette alone in an outdoor bathtub. There are also some really sharp one liners in this one, some of my favorites being: "I have this motto, be fucked but never fucked with", and who can ever forget "Our cunts are sacred and your cock is far from divine".
After being saved by Monela, Nina decides that she wants to leave Johnny to pursue a blossoming relationship Monela. Nina devises a plan to not only get Johnny out of her life but to get all his money. The plan is to stage her own kidnapping and with the help of her new fling Monela they might just be able to pull it off or they will all end up dead, you'll just have to watch it to find out.
Rent this movie if you like:
PULP MOVIES – FILMS SET IN DENMARK – Quarky crime flicks