SHHHH!
HORROR | 80 Minutes | MATURE | $25.00 + Shipping
If you've ever wanted to kill someone talking or texting near you in a theatre, this is the film for you! Harris (James Henderson) and his mother (Diane Ayala Goldner) love the movies, but sometimes other audience members spoil things; when disruptive film-goers start dropping like flies, Harris finds himself confronting his past and questioning his sanity. This slasher-comedy with an '80s vibe is sheer "unapologetic homage" (fearforever.com) "full of laugh-out-loud dialogue and made with love." (letterboxed.com) – So, sit back, relax, and for the love of God, turn off your cell phone!
Director: Jason Rutherford. Cast: Diane Ayala Goldner, James Henderson, Tiana Cara, Nicole Hawkins with Joe Pilato, Austin Stoker, Kitten Natividad, Lloyd Kaufman.
SPECIAL FEATURES:
Audio Commentary with Jason Rutherford and Stephen Waichulis
BEYOND FEST Q&A with Director Jason Rutherford
Behind-the-Scenes & Outtakes (feat. Lloyd Kaufman and FX artist Eric Fox)
Uncensored Trailer
RENT AND STREAM THIS TITLE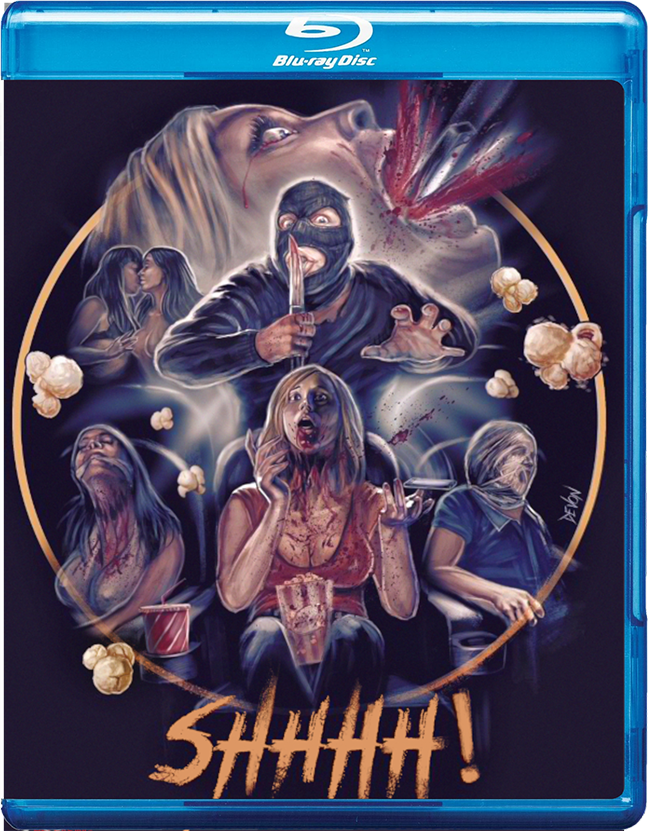 ALSO AVAILABLE ON BLU-RAY