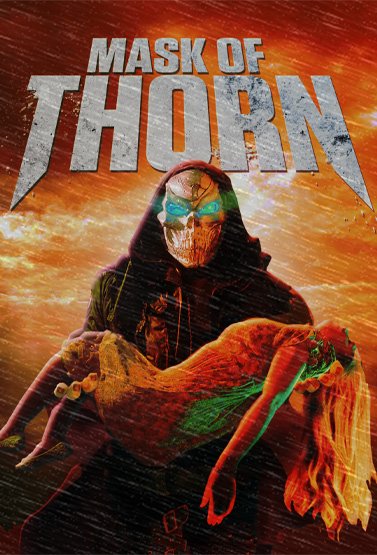 MASK OF THORN – SYNOPSIS:
Bethany has been kidnapped by Avondale's popular kids for a surprise birthday party to celebrate her sweet 16. They don't realize that Bethany is the target of the monstrous 'Thorn', and nothing will stand in his way.
MASK OF THORN – REVIEW
Written by VHS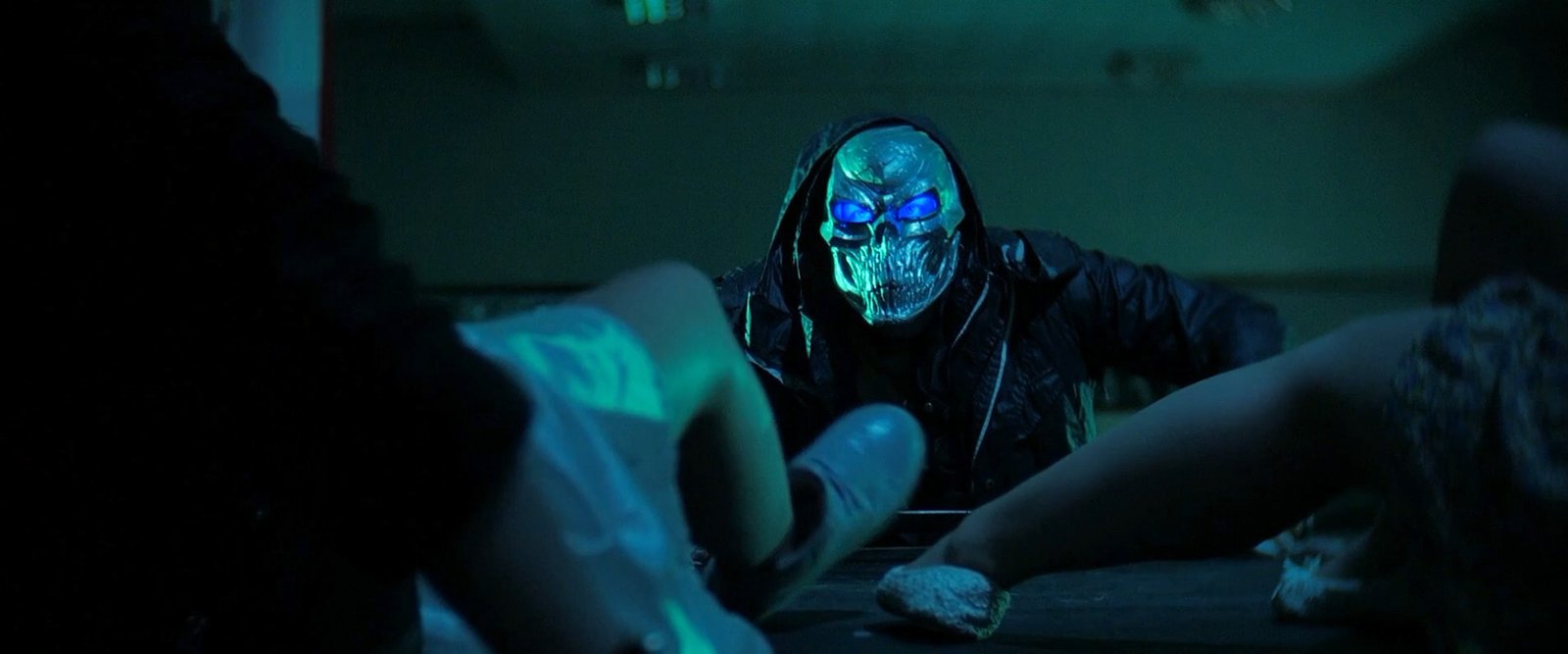 "Mask of Thorn" is an action packed slasher flick by Mj Dixon. It is the story of Bethany who is all geared up to celebrate her 16th birthday. Only problem is Thorn arrives in town; in a ball of lightning Terminator style might I add.  Thorn is a beast and looks awesome in his metal mask. This powerhouse slasher enjoys ripping off heads, cutting people in half, and crushing skulls with his massive boots. Thorn is a fun mix of Jason Voorhees and the Terminator,  now that I think of it Jason and the Terminator are pretty much the same character anyway. Jason even became a cyborg, so… final form complete.
If you like campy slasher films with machete weilding killers you are going to love this flick. It is tradional for the genre but has that modern flavor that we love here at New Village Video.
Rent this movie if you like:
Powerhouse slashers – slasher movies – Movies from the uk